Representatives of Nguyen Khoi Green JSC participated in the consultancy series from Aus4Innovation with the product of Circular Agriculture Model, with commercialization expert Cameron Johns.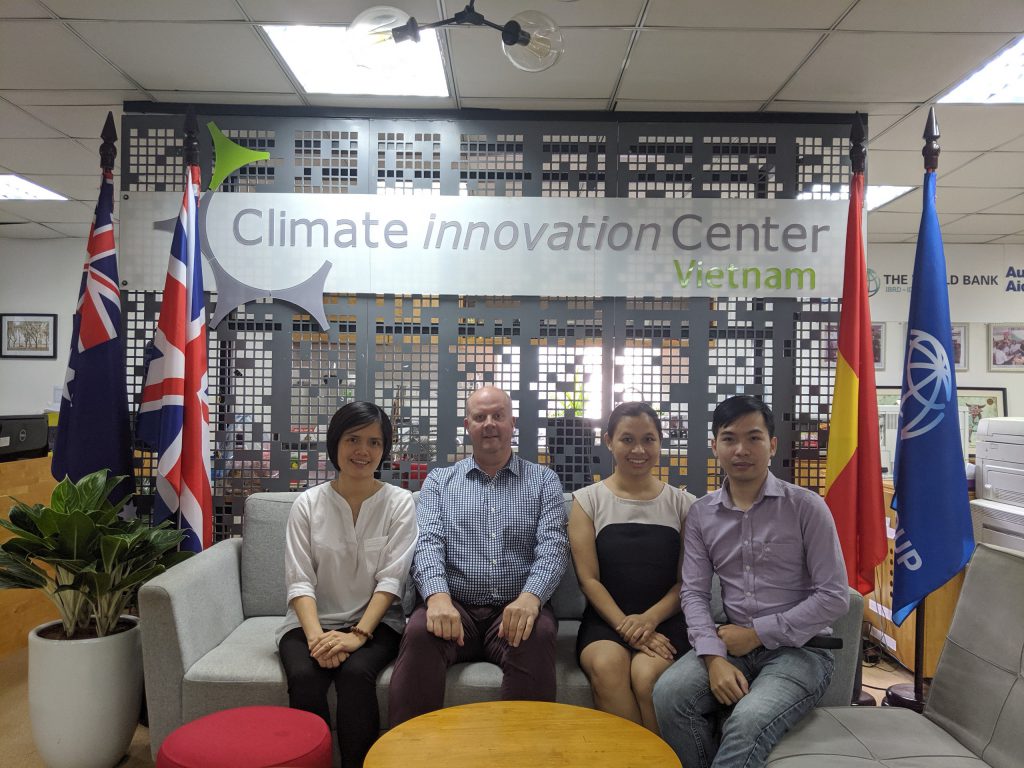 In August 2019, Nguyen Khoi Farm innovative model was one of seven innovative scientific results that received support of  Science Commercialisation Partnerships scheme under Aus4Innovation granted by AusAid and Innovation Exchange.
The program aims to support consulting on the commercialization of S&T products in the field of agriculture and food in Vietnam. The end goal of the program is to contribute to strengthening the innovation system, supporting Vietnam to continue economic growth and achieve Sustainable Development Goals (SDGs). 
In 18 months, Nguyen Khoi Farm will receive support, advice and guidance from leading experts from Australia and Vietnam to open appropriate scientific trade partnerships and market access.