After 3 years of becoming one of the 17 business representatives participating in The Leaders in Innovation Fellowships (LIF) program, Nguyen Khoi continues to be selected as one of the 10 businesses to continue participating in the in-depth training program of the Royal Academy of Engineering. On July 7, 2023, Director Nguyen Luong Quyet and Deputy Director of Operations Nguyen Phuong Thao departed for London, UK to attend a series of events within the program.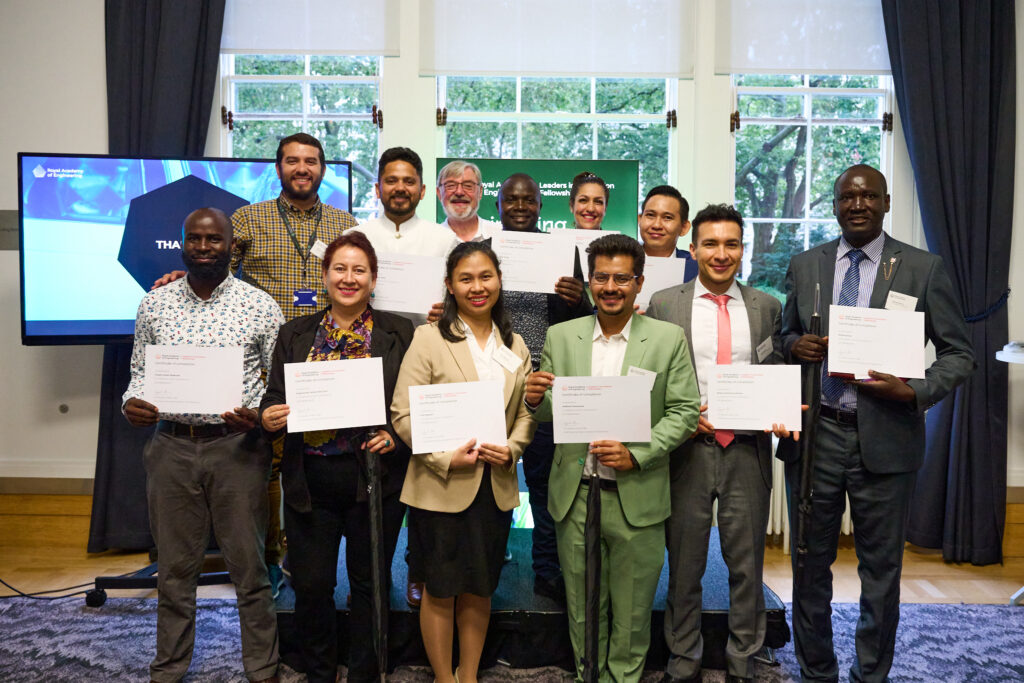 The Leaders in Innovation Fellowships Advance 2023
Regarding LIF, this program is organized by the UK Government to support businesses in entrepreneurship. Established in 2015 and continuously active to this day, the program has generated impressive results:
8 years of operation

1400 innovations supported

19 countries worldwide

3500 jobs created through innovator's companies

$100,000,000 raised as further funding by innovators
At each stage, building a business faces different difficulties and challenges. Nguyen Khoi does not aim for rapid development but wants to take a long-term and sustainable path. So continuous learning, updating information, and discussing with industry experts are extremely necessary.
This year, LIF Advance – a 10-day bespoke, individual programme of relationship-building and business growth activities. Previously, the two founders had been trained online by program experts for 6 months, starting from December 2022 to June 2023.
PITCHING DAY – Meeting experts and business leaders from around the world
As a part of The Leaders in Innovation Fellowships (LIF) Advance 2023 program, on the first day in the UK, Nguyen Khoi had the opportunity to meet many innovators with products that create positive social impact, sharing the common goal of sustainable development from Asia, America, and Africa.
List of 10 innovators who participated in the LIF Advance programme:
BAMBUILD, Marzieh Kadivar from Brazil – Novel sustainable building materials made from natural bamboo using a zero-waste process.
Bagcycle, David Garcia from Colombia – Foldable low-cost bicycles made with recycled plastic from bottles and bags, avoiding plastic from becoming trash that poisons land and water.
Hexpressions, Abhimanyu Singh from India – Ready to assemble, fast, modular and sustainable construction technique that provides affordable homes to underserved communities.
Peeschute, Siddhant Tawarawala from India – A waterless urinal system that allows reuse of human urine and its nutrients into lands and agriculture.
PUFFER, Septian Suryo from Indonesia – A water treatment system that processes polluted water into clean water reducing the impact of the water crisis and saving up to 50% on water bill costs.
Oviponics farm, Jack Oyugi from Kenya – A vertical lake system that uses rainwater to produce fish for food in two weeks, as well as the water hyacinth plant, an invasive weed that covers nearly 70% of Kenya's lakes, to produce sustainable animal feeds.
Jay Leatherman Ltd, Joseph Ondari Nyakundi from Kenya – A biotech innovation employing the use of an enzyme for hair removal during leather processing to solve the challenges of high pollution associated with the conventional processing technique.
CIST ETHANOL FUEL, Awra Richard from Kenya – A second generation bioethanol fuel based on cellulose biomass from the invasive water hyacinth plant, which is nearly 40% cheaper than kerosene.
TALARIA, Angelica R. Font from Mexico – A tool for naturally controlling weeds. TALARIA bioherbicide "Corazon Verde" technology is a microbial technology that is the answer to ban glyphosate, a popular weedkiller than can cause harm to the environment.
Circular Agriculture Model, Thao Nguyen from Vietnam – An circular agricultural production method that keeps the nutrient cycle as closed as possible for both environment and agricultural benefit – making use of every by-product – whilst making use of nature-based technology and know-how.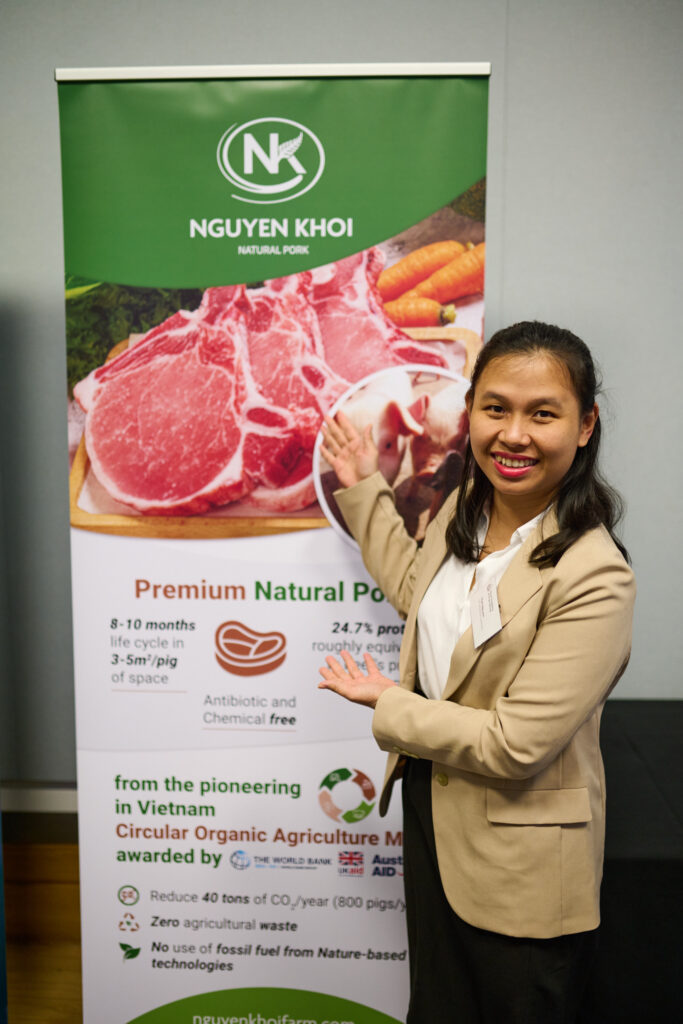 During the session, Nguyen Khoi also had a moment to share about the Circular Agriculture Model – a model of livestock farming that reuses waste to diversify products and is environmentally friendly – in front of international experts, investors, and other participants. Our agriculture model had received a lot of interest and a strong desire for further understanding from experts and innovators.